The story behind the founder and the brand history
In 2005, China's footwear industry developed rapidly, but the quality was uneven, and the market was flooded with a large number of slippers that did not meet the quality standards. After China's accession to the WTO, the foreign trade industry developed by leaps and bounds, but the original good quality and low price of Chinese made slippers were criticized by foreign consumers due to the existence of a few shoddy products. At this time when the reputation of the Chinese brand was under attack, a few like-minded young people in Jinjiang, China's shoe capital, got together and founded Qunli Shoes, dedicated to producing good quality and inexpensive national slippers to provide consumers with a better wearing experience.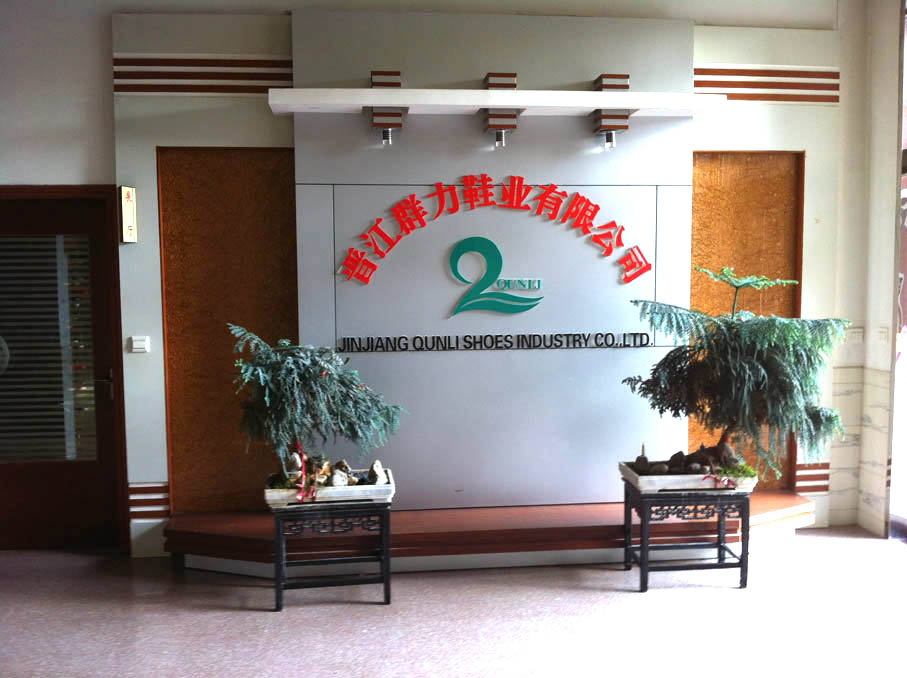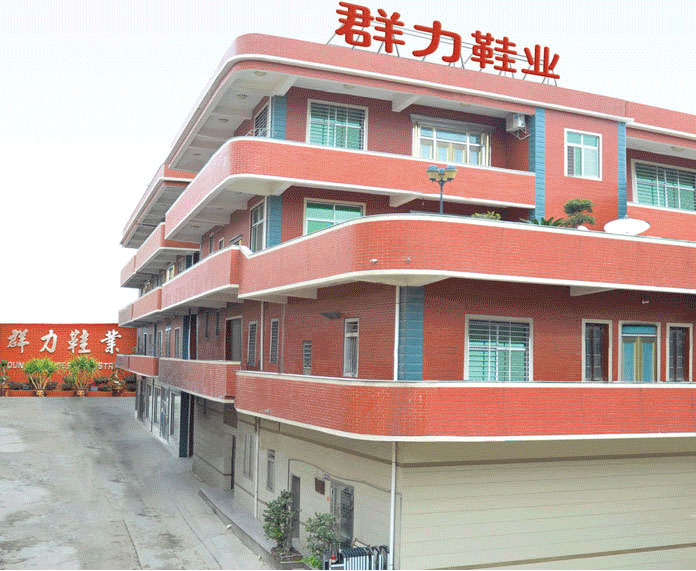 Qunli Shoes was originally a small factory specializing in the production of EVA and PVC slippers. At the earliest time, it produced relatively low-end slippers and sold them to markets in Africa, the Middle East and Southeast Asia through traders in Yiwu and Guangdong. Later, with the development of the market, it developed a large number of EVA cave garden shoes and sandals. Since 2011, our company has been participating in the Canton Fair twice a year, through which we have met more high-end customers from Europe, America, Japan and Korea with well-known foreign brands. Customers' requirements for product quality have been continuously improved, and the variety of products has been continuously boosted every year, and the order volume has also been continuously increased.
In order to better meet the needs of customers, facilitate the export of products, and expand the scale of production and development of the company, we set up in 2015 Xiamen Qundeli Co. We set up a professional foreign trade team, development team, and quality control team to better serve our customers, and we are able to develop different types of products according to the needs of different customers in different markets, and to meet the requirements of some customers to independently develop customer-specific molds for exclusive production and sales for customers. Now, Xiamen Qundeli Co., Ltd. has developed into a production, processing and export enterprise with Qunli shoes as the center and some nearby sister factories such as Wishauer and Kukuijia as partners. 
Our products are mainly exported to Germany, France, Italy, Spain, Japan and South Korea. In the past five years, our company has gradually developed customers in Southeast Asia, Middle East and South America.
We have a professional R & D team, constantly pursuing international design and innovative ideas. After more than ten years' development, our company has become one of the best suppliers in the footwear industry of Jinjiang , the shoe city of China, and the garden shoes and sandals are unique. Our products are famous overseas for their first-class quality and competitive price. Some of our slippers are strictly made of the best rubber and plastic shoe materials, only to create the world's top brand slippers. 
In order to meet the international standards, our products have passed the European environmental protection certification test, and our factory has passed the BSCI and ISO quality management system certification, exporting up to 5 million pairs of high-quality shoes every year. In order to bring better foot experience from Jinjiang, China to global consumers, in addition to ODM production mode, our company also vigorously develops OEM mode to produce authorized products of world-renowned brands, such as SAFTY JOGGER, OXPAS, FUNTOWN SHOES and other well-known brands of functional shoes and safety shoes, as well as authorized brands such as Disney, Spider-Man, Marvel and Warner. Our long-term business partners are all over the world, including Italy's DEFONSECA, which focuses on the production of slippers and sandals, and some international brands BATA, CORTINA, KAPPA, EMFILA, as well as the world's top retail enterprises ALDI of Germany and AUCHAN Group of France.
With excellent products and meticulous service, we have won the favor of customers from all over the world, and only by treating them with care can we harvest loyal customers.
In the post-epidemic era, the international market is complicated, but our company will always be your strongest supporter, and we also warmly welcome those who are interested to join our big family of Qundeli. 
Qunli Shoes Industry Co.Ltd. is a professional shoes factory and exporter focusing on the development, manufacture and sale of all kinds of EVA shoes including EVA Slipper, Sandal, Garden Shoes,Handwork Shoes. Our products sell well in Europe, USA, Japan, and other countries or regions around the world.
Equipped with a dedicated R&D department, Qunli Shoes has a professional development team which is equipped with an internationalized design philosophy and innovative ideas.After 16 years' development, our company has an area of 40,000 square meters workshop and 10 production lines so that we can deliver about 800,000 pairs of shoes each month.
All of our products have passed the strict inspections of quality department. Qunli shoes has built up our own brand - "Qunli" after a long time of management . Both OEM and ODM are extremely welcome. 
Corporate Vision and Culture
It is deeply rooted in our entrepreneurial philosophy to provide consumers with more comfortable shoes and make people feel happy and enjoy a better experience when using our products. Customer satisfaction is the standard to test the quality of products. Listen to customers' feedback, understand their needs, define quality standards and do everything possible to increase customer satisfaction and loyalty. With each pair of shoes, we are committed to creating a better future, we not only produce shoes, we are also a  porter of happiness for customers.
Provide professional products and services, provide better service for customers, create higher value, let partners assure, let customers trust.
Spirited by rigorous requests itself, we would be positive enterprising, continuous innovation, dare to adopt new methods and technology to improve efficiency, improve service, even to become China's most influential enterprise and to make a excellent global footwear professional shoe-making suppliers.We are on the way to strive to become the industry benchmark, to promote the progress and development of shoe industry, lead the fashion trend.
● Economic responsibility: paying taxes according to law is the most basic responsibility of an enterprise. Our company attaches great importance to corporate tax payment, strictly abides by the local tax laws and regulations, conscientiously fulfills tax obligations, actively undertakes social responsibilities, and makes a contribution to the local economic construction.
● Social responsibility: Our company always focuses on promoting employment of local residents, women, ethnic minorities and college students, and strives to increase local employment opportunities.
● Environmental responsibility: We have been trying to find more environmentally friendly and biodegradable materials to improve production, to do our part to achieve a green earth. In terms of quality, we insist on doing addition, and in terms of carbon reduction, we strive to do subtraction. On the road of environmental protection and energy saving, we have been taking action.
We always adhere to the principle of "people-oriented", respect and treat every employee equally, safeguard and protect the legitimate rights and interests of employees, pay attention to the career development and physical and mental health of employees, and strive to form a benefit sharing mechanism between the company and employees.
In terms of human rights, our company always treats employees equally of different countries and regions, ethnicities, races, genders, religious beliefs and cultural backgrounds. We prohibit the employment of child labor, and reject all forms of forced and compulsory labor. Our company always focuses on promoting employment of local residents, women, ethnic minorities and college students, and strives to increase local employment opportunities.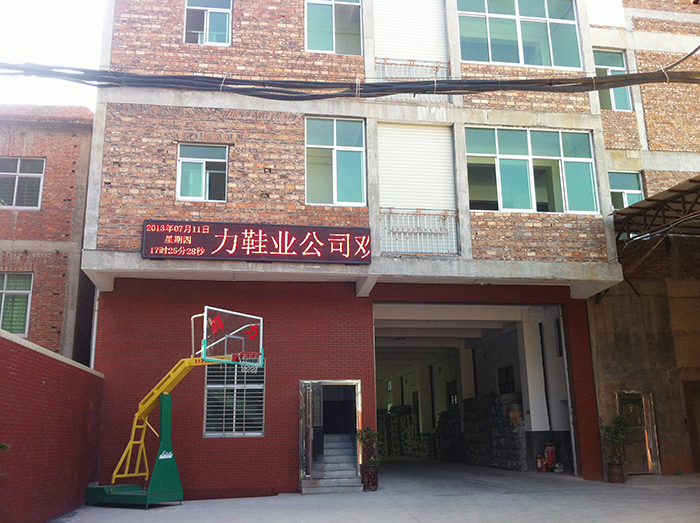 GERMANY:  ALDI,  ROSSMAN,  HR GROUP
FRANCE:  AUCHAN,  BACKFOX
ITALY:  DEFONSECA ,  KAPPA,  COOP
SPAIN:  SPRINTER,  NICOBOCO,  HELLWEB
BELGUIM:  CORTINA
Jinjiang Qunli Shoes
Jinjiang Kukujia Shoes  
Jinjiang Topshark Shoes
……