children slipper QL-1619 glitter
Product Detail
Product Tags
Product Description 
product name

slipper

season

summer,spring, fall     

item NO.

QL-1619

gender

kids     

outsole material

EVA

style

casual  outdoor beach  classical  

midsole material

EVA

feature 

Fashion ,stylish, Light Weight, Breathable, Quick-Drying




comfortable, soft,non-skid,slip-on

upper material

PU

lining material

FOAM

pattern

customizable     

logo print

customizable

package

customizable     

place of orignal

Fujian,China

OEM/ODM

optional     
The cute slippers are very popular with kids, it suits all seasons and perfect for both outdoor and indoor, such as bathroom, beach, pool, etc 
these slippers are made of premium material, flexible and not easily deformed. Featuring ultra skin-friendly, washable, lightweight, and extremely comfortable to wear
The kids special designed with a concave insole, increased the contact area between the soles and kid's feet to reduce the pain of the foot. So that kids walk in these sandals for a long time but their feet would not feel tired 
Waterproof & Washable, Quick drying, and these slippers won't make awkward squeak after shower too, definitely suitable for bathroom wearing.The high-quality materials ensure that the shoes will not emit odors after long wearing to keep the feet odor away.
Kid slippers are hard for any adult to pick out and find the perfect footwear. With so many colors and styles, animals and cartoon characters, how are we to know which one our children want?But more than the style of the slippers, a parent must be aware of how safe their children's slippers are. Children are active, and their footwear should be able to keep up with them. 
It is not uncommon for children to be running around, jumping here and there, and simply going in a "nonstop" manner. It is important to ensure that you pay special attention to the soles of the kids footware in order to avoid potential falls. When choosing children's slippers, it is also best to purchase only those that have a sole that is "non-skid". 
The next thing that you should consider when choosing kid's slippers are the pieces that are on the shoes - especially if you are purchasing for a young child. It is not at all uncommon to see small pieces such as those little eyes that wiggle, sequins, small buttons, and other decorative pieces on slippers designed for kids. 
You should be certain that you consider the fact that children's slippers that have small pieces should not be purchased for kids that are relatively young. 
When looking to buy slippers for an older child, consider or ask if they have a younger sibling in the house. 
Remember, too, that kid's slippers will get dirty. Look for slippers that have durable material that is easy to wash, or slippers that label themselves as machine washable. 
There are many different types that you may choose from. One of the most popular types are the ones that look like animals. There is also kids footwear that reflect cartoon characters that children love, those that incorporate patterns and designs, and those that are solid in color. You will find that there are many options when it comes to choosing children's slippers that can be washed over and over again. 
When you choose kid's slippers you have to be careful about sizing. As with all shoes, different brands may fit your child differently. Kids footwear that is too small will pinch your child's foot, but slippers that are too big may cause your child to slip and fall! 
Put the shoe on your child and gently press at the tip of the slipper. If there is more than a finger's width of space between your finger and your child's toe, the footwear is too big. By keeping an eye out safety as well as on proper sizing, you should be able to get the perfect children's slippers for your little one.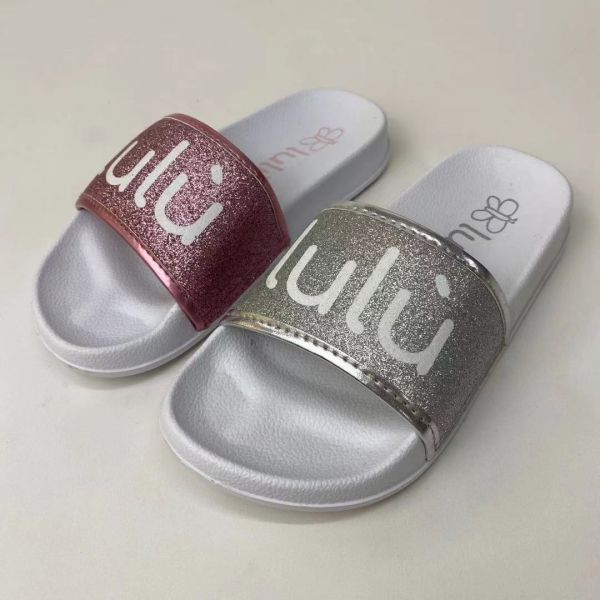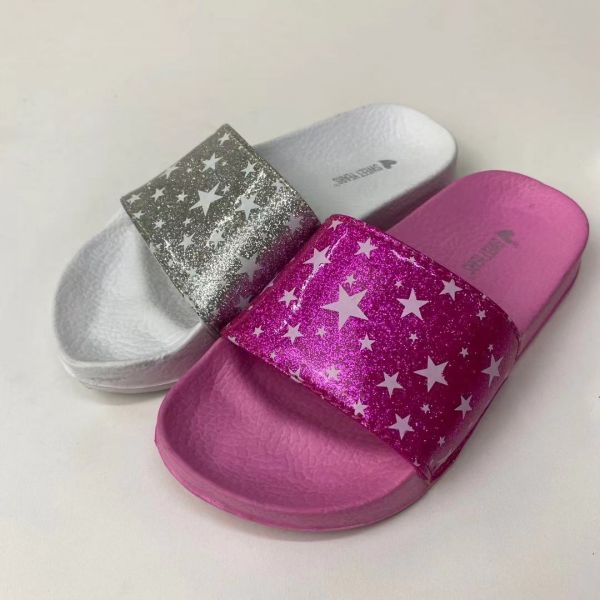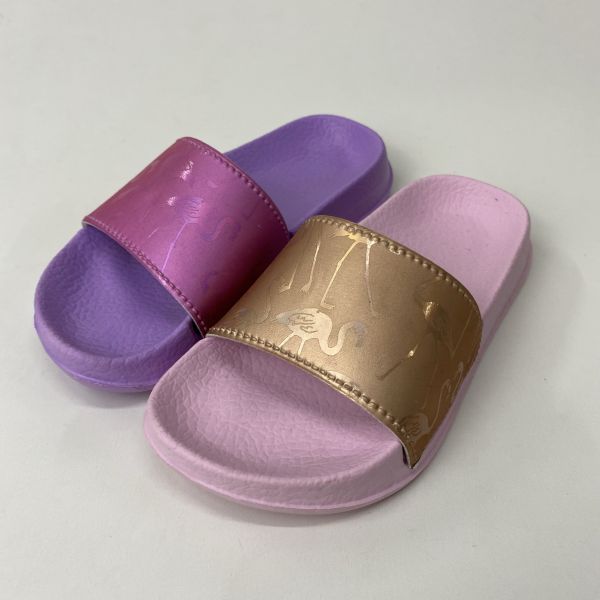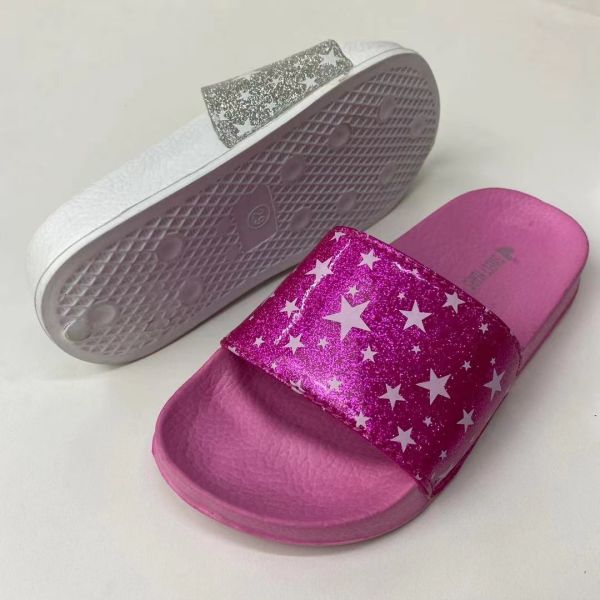 ---
Previous:
children slipper QL-1307 cartoon
---